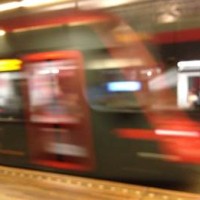 Planning Public Transport Services course Amsterdam, the Netherlands,
14-18 May 2018 
http://ppts-course.org/
The one week Planning Public Transport Services course organized by The Department of Transport & Planning at TU Delft provides the ultimate guide to public transport planning, operations and policy. Course topics include strategic planning, network design and resilience, tactical planning, performance evaluation, demand forecasting and real-time management. Special attention is given to service reliability, improving the transfer experience and new emerging on-demand services.
The course teaching team consists of experts from Delft University of Technology, Monash University, Technion and the University of Auckland. Course program includes a combination of lectures, workshops, site excursion and serious gaming in network design.
The course is designed for early-stage researchers and professionals working in the public transport domain.
An early bird fee is available until April 13 and a 25% discount on tuition fees is offered for PhD students.