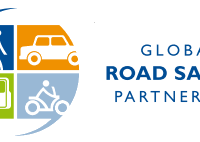 Dear road safety colleagues
Join us at Africa Road Safety 2017 from 23-24 October in Cape Town, South Africa as we invigorate our regional efforts to Save LIVES. This comprehensive policy and capability building conference, our 5th annual event in Africa, will provide delegates with a range of practical and stimulating policy leadership case studies, capability building workshops, keynote addresses, high level panel discussions and plenary sessions over two full days.
The Africa Road Safety 2017 event will provide practical knowledge on:
Global success stories from GRSP and our partners
WHO Save LIVES package
The latest on Road Safety Management initiatives
Coordinating action on Safer Road Users
Don't miss this rare opportunity to join the journey of those who Save LIVES at scale in our region – only at Africa Road Safety 2017!
Register here: https://www.ivvy.com.au/event/ARS17/